Who to Hire for New Chief Roles
Nov 01, 2022 – by Jaimee Marshall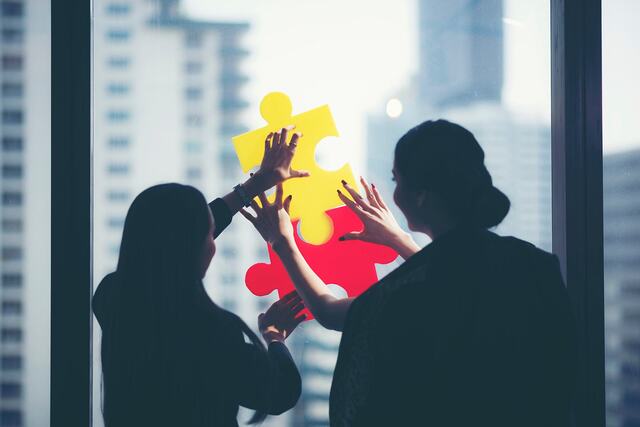 Many retail companies are rethinking siloed functional leadership roles in favor of new, integrated positions.
Driven by the maturation of digital commerce and resulting channel proliferation, these blended positions make perfect theoretical sense. Consumers expect a consistent, streamlined experience in stores, online and in the metaverse. Placing a single executive at the helm reduces conflict and creates cohesion internally, which should benefit the customer externally.
Consultants and organizational design experts have helped companies craft these concepts into new c-suite roles, such as:
Chief Brand Officer: unifying product merchandising and marketing under a broader umbrella with brand purpose at the center
Chief Direct-to-Consumer Officer: joining brick-and-mortar stores with eCommerce channels for an integrated shopping experience
Chief Commercial Officer: consolidating all revenue-generating functions including wholesale, retail and eCommerce under a single executive
With the right people at the helm, these types of positions can transform organizations for a digital, customer-centric future. So, who are the right people for these jobs? This is where it gets tricky.
In retail, most executives have been groomed as deep functional experts rather than multifaceted generalists. That makes these new hybrid roles attractive – functional experts are drawn in by the opportunity to gain additional scope.
However, companies often desire candidates with relevant experience across all facets of the job, and talent for these newer roles is limited. Candidates that have held similar roles typically seek additional scope in their next move. Those that have had broad functional oversight as general manager or president perceive these combined positions as a loss of responsibility that doesn't advance their goal of becoming CEO.
How to approach?
Organizations that seek an executive to lead a multi-functional area need to be very clear on business goals so they can prioritize required capabilities appropriately. Several scenarios emerge:
1. Find someone who's doing the job at another company. It is always ideal to find a candidate who has a track record in the role. However, these positions are relatively new, and the talent isn't plentiful. To attract executives with the full experience and skillset, companies must entice lateral candidates by paying more for the talent or by considering people from smaller or less pedigreed companies where candidates will consider the role to be a next step.
2. Hire a functional expert and shore up their experience. This approach favors leadership ability over functional expertise, and it is recommended to pair this type of executive with a strong second-in-command with a complimentary skillset. For the lead role, prioritize the function that is most in need of attention, and/or focus on the functional talent pool with the candidates that have the greatest potential for scalability. Hiring an executive without the full skillset does carry some risk, but it can also attract phenomenal candidates who are looking to expand their scope and gain new experience.
3. Consider president and general manager talent. This avenue requires finesse, as it is challenging to find executives who are willing to take a step back in scope or scale for these roles. Look for individuals who have a solid track record but are out of work or working for less attractive companies. They may consider a smaller role as a stepping stone to a better situation.
4. Look outside of retail. Beauty and CPG companies are another source of interesting talent for these roles. They closely align with retail, and they have historically invested more in the development of executives as broad general managers. Executives in these companies often come from top business schools and have been exposed to a diverse array of experiences that make them agile in tackling new positions.
In any scenario, companies should seek candidates with strong leadership capabilities since they will be tasked with bringing together functional teams to collaborate in new ways.
TAKEAWAY
It's too soon to determine the long-term viability of these roles. For now, combining functional areas under a single executive makes sense as retail companies continue to refine customer experience in a complex, multi-channel environment. The key is calibrating business priorities with the talent pool to ensure alignment.
View Insights