What Women Want
Dec 08, 2021 – by Kirk Palmer Associates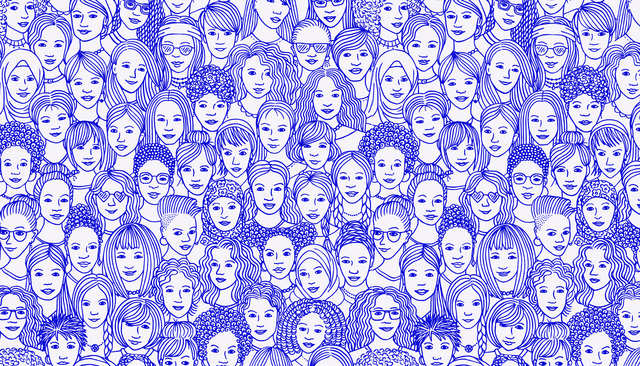 Corporate America is looking for women. In retail and fashion, two industries powered by female dollars, businesses are actively seeking female leaders to narrow gender gaps on boards, in c-suites and on senior management teams.
In executive search, we've continued to see this trend grow as clients increasingly cite that they'd 'love to see a woman in the role' for president, chief, and VP+ positions. This demand has led to an increase in hiring with female executives comprising nearly 70% of our placements in the last two years.
Yet while many companies are hiring more women, many don't seem to understand what women want. The data shows concerning trends in the areas of retention and pipeline despite recent gains. Female executives in retail and consumer goods exit 4x more often than men (26.9 vs. 7.3 percent), prompting some researchers to project an overall decline of female executives by more than 50% in the next decade. At present, only 12.5% of Fortune 1000 fashion companies are helmed by female CEOs.
The business case for gender diversity at the leadership level is clear, as is the solution for reducing attrition and accelerating the closure of the gap. To achieve a long-term increase in female representation, organizations must be willing to rethink male-centric practices and create environments that are inclusive to their target demographic. Here's what they want:
Omni-life flexibility
Companies seeking to increase their female workforce must acknowledge that domestic responsibilities still fall disproportionately on women. These professionals want to be trusted to self-manage their time and the balancing of their myriad duties as they see fit.
Many companies tout flexibility but fail to attract or retain women because they're lacking in one or both of the following areas:
Policies – companies take a case-by-case, 'flexibility is earned' approach that creates disparities or doesn't allow for earned flexibility to transfer from one employer to another

Culture – companies have flexible work policies in place, but they're ineffective due to a cultural mindset that values hours in the office over performance
Women want to work in companies where both policies and culture support them as a whole person, not an employee. It's so vital that some candidates place flexibility above compensation when deciding to take a new role.
Companies who embrace this modern approach should leverage it as a key differentiator during the recruitment process. Companies who fall short in this area should take steps to address these culture and/or policy barriers that deter female executives.
Step-up opportunities
Experience requirements often work against hiring women. Companies shouldn't 'lower standards' to increase gender diversity, but it is worth considering the math.
Take Fortune 500 CEOs, for example. A board seeking to hire an experienced, sitting CEO has 500 candidates to choose from. If they also want that person to be a female, the candidate pool drops to 33. If they want that person to come from retail, there are only seven options left. Add racial diversity into the equation and one candidate remains.
Companies that lead in gender parity examine a broader talent pool and proactively seek to elevate female executives into first-time opportunities – a highly-effective recruiting tool for attracting the best talent. Those seeking to increase diversity in senior management roles should consider candidates' 'must haves' holistically and focus more on track record and capability than the last title or brand on a resume. The question shouldn't be, 'What have they done?'. It should be, 'What can they do?'.
Culture on the table
Holding just 11.5% of the top executive roles in S&P 1500 companies, women are more likely than men to encounter gender-based culture clash. This stimulates a heightened desire to know what they're signing up for before signing on the dotted line.
To avoid turnover and boost belonging, companies should put their whole culture on the table when recruiting female executives. Are big decisions often made on the golf course? Are 60-hour work weeks the norm? These factors may be deal breakers, or they might not. The key is to call this information out and enable candidates to decide for themselves whether they're likely to fit.
It's also critical to ensure that female executives get to talk to other female executives during the interview process. This creates a sense of authenticity and provides candidates with a fair and balanced view of what it's really like to work at the company in consideration.
Pay for the job, not for the person
When hiring, the best practice is to establish a comp range based on the value of the job to the company, not on the perceived cost of the candidate in consideration. This may seem obvious – 18 states and 16 municipalities have Salary History Bans that mandate it. Yet the reality is that many companies still make decisions based on historical compensation.
With earning trajectories established long before 'gender parity' was a household term, many female executives want to know how much a job pays up front – it's more important to them than it is to men.
Companies that offer a transparent, set compensation range regardless of historical pay immediately differentiate themselves from the many corporations where the gender pay gap persists.
##TAKEAWAY
Hiring and promoting female leaders is a start, but it's not enough to move the needle. To achieve long-term success, organizations must address policies and cultural practices that work against their stated goals of achieving diverse and equitable workplaces.
View Insights