The Urgent Case for Diversity and Inclusion Leadership Now
Feb 22, 2021 – by Kyle Rudy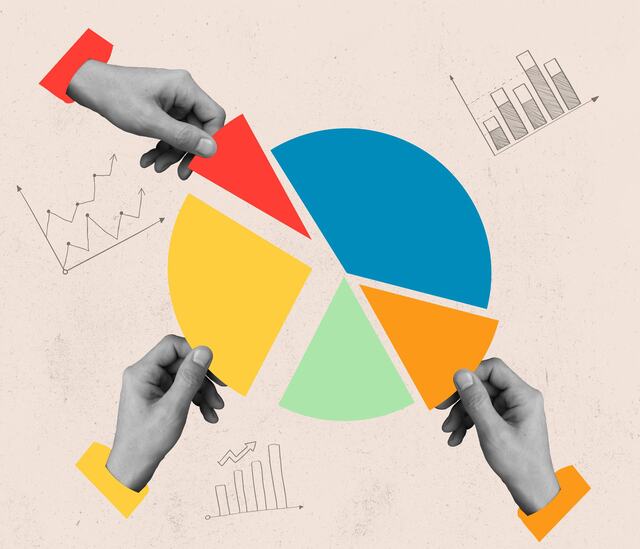 Pre-COVID, retailers had diversity and inclusion at the top of the corporate agenda. The last year comprised a series of high-profile brand missteps followed by the rising influence of cancel culture and the subsequent appointment of Chief D&I Officers at companies ranging from H&M and Nike to Gucci and Chanel. Evidence suggested that a wholesale diversity transformation was underway.
Then the pandemic hit, setting off a global health and economic crisis that has thrown corporations into chaos. Retail companies have been among the hardest hit, as the majority were forced to close stores, lay off workers and pivot business models seemingly overnight. With executives engulfed in day-to-day decisions, pandemic-centric work has become the priority.
Where does that leave diversity and inclusion?
The answer should be that it's still a top priority for a c-level executive with CEO sponsorship. The COVID-19 experience has added a layer of complexity to D&I that requires urgent attention as companies progress into the new normal.
Specifically, the pandemic has widened existing disparities while simultaneously creating new ones. While the core issues that have long underpinned corporate diversity and inclusion may have temporarily gone on pause, these new inequities must be addressed in real time before bias seeps into reopening playbooks and ultimately erases any progress the industry has made so far.
D&I leadership is essential to recovery strategy. Three critical areas to consider:
1. Unconscious bias is likely to occur during rapid-fire COVID policy making.
Temperature checks. Antibody testing. Mandatory sick leave. Contact tracing. Health tracking apps.
These are just some proposed health and safety measures companies are considering for recalling people to the office. Many are also planning to implement a staggered work schedule in which employees will be phased back into corporate workspaces in 'cohorts,' if at all. In this new environment, opportunities for unconscious bias and discrimination abound.
Companies, especially those that made public commitments to diversity and inclusion, will need to be hyper-vigilant as they navigate into the new normal. D&I leaders can help to examine the implications for all members of their workforce, not just those that are 'in the room' when the decisions are made.
Sample questions to consider:
Does time in the office advantage one group over another?
Could temperature checks and mandatory sick leave disproportionately affect certain groups?
Should working parents be accommodated differently while the future of school re-openings is unknown?
2. Diversity numbers will change as some employees are rehired and others are laid off.
The majority of non-essential retailers furloughed or laid off talent by the thousands – some as many as 250,000 employees in one day. Given that the entirety of those employees cannot be hired back on the same day, alterations to the diversity of their employers' workforces are inevitable.
This could have a significant unintended impact if the result is homogenization which ultimately leads to groupthink. Now more than ever, companies will need diverse representation to understand how to connect with evolving consumer needs in an altered, post-COVID world.
Empowered D&I leaders can help to ensure re-hiring plans align with existing talent goals and metrics. Companies that are proactive about their talent re-engagement strategy and mindful of representation may ultimately emerge in a better position than they were before the pandemic – or at least on par. Companies that leave it to chance may lose hard-fought ground.
3. Inclusion initiatives will need to expand to accommodate complex employee experiences.
For some, COVID-19 has been a crisis and for others, an inconvenience. The pandemic has been unifying and fragmenting, and companies need to lean into the unique experiences of their employee groups to understand how they've been impacted and how to bring them back together.
This includes the acknowledgment of new experience-based groups, both permanent and temporary, that may need greater consideration and support. This could include groups such as employees who:
Must rely on public transportation
Are experiencing new or exacerbated mental health issues as a result of the crisis
Were furloughed and feel disengaged and non-essential
Are still considered 'vulnerable' by the CDC for health or other reasons
Are afraid to return to the office
There are also additional challenges to address within existing employee groups, such as:
Asian employees who may be experiencing increased racism
Black and Latino employees from communities that have higher mortality rates
Working parents for whom childcare and education is still an unanswered question
Countless factors will impact employees' return-to-site readiness, and one-size-fits-all reintegration plans aren't going to work. D&I leaders can help to ensure executives understand the diversity of COVID-19 experiences, thereby accelerating the coming together of a cohesive company culture in the new normal.
TAKEAWAY
During COVID-19, many have cited the Winston Churchill adage, 'Never let a good crisis go to waste.'
While the industry undergoes a radical reset, retailers have an opportunity to emerge more diverse and inclusive if D&I leaders are empowered and D&I strategy is an integral part of reopening and return-to-site planning.
The reverse is also true. During times of uncertainty, consumers turn to brands they trust. An authenticity litmus test awaits.
View Insights