The Talent Next Door: Hiring Executives from Neighboring Industries
Aug 17, 2023 – by Dana Levine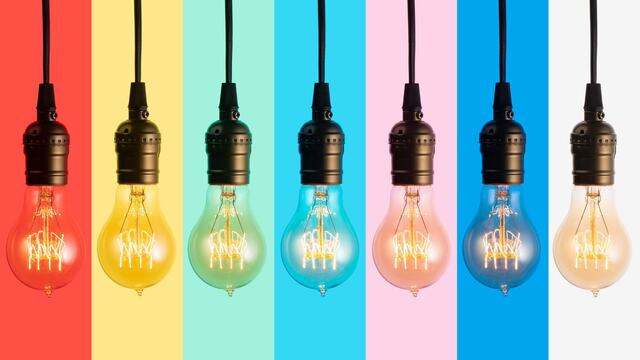 In the past year, our firm has seen a notable rise in interest from companies seeking executive talent beyond their industries of focus. This spike in demand is transforming the talent pool, with companies prioritizing leadership and adaptability over proven industry success to navigate through uncertain times. Consequently, we have recently led a number of challenging and rewarding cross-industry executive search assignments for diverse clients with a desire to meet new, best-class talent from neighboring sectors.
There are numerous advantages to such searches. They enable us to take business leaders on a journey and consider a broader pool of candidates with non-traditional experiences, fresh strategies and new customer insights. They invite greater diversity of backgrounds and viewpoints that facilitate learning. Even if a candidate from a more expected source or field is ultimately hired, cross-industry searches expose companies to new thinking and best practices through the executive search process itself.
They can also present unique challenges. With the introduction of a wider talent pool comes greater vulnerability to process inefficiency, elongated timelines and a higher propensity to hire an unsuitable executive without industry context. These risks can be mitigated with the right structure in place, and – ideally – an experienced executive search partner. The key is to remain focused and informed with a clear view of the desired outcome.
Drawing from our experience with cross-industry executive search assignments, we have identified three critical areas that contribute to success:
Set up: structuring the search for efficiency and selectivity
Candidate engagement: attracting and evaluating outside talent
Hiring and onboarding: positioning executives for positive impact
Set up: structuring the search for efficiency and selectivity
While paramount to any search, a clear and focused approach is especially vital when evaluating a large talent pool. Otherwise, 'casting a wide net' can prioritize exploration over efficiency and muddle the process, which will inevitably impact the timeline.
To address this, it's critical to start off with a well-defined set of must-haves and business objectives that anchor the search to a desired outcome. Each candidate conversation should be thoughtfully evaluated against these needs, further honing the ideal talent profile and requirements for the role on an ongoing basis. Real-time communication of these insights to all stakeholders is vital, as it enables a deeper and faster search after the initial phase of exploration.
For companies engaging a search firm:
Clearly articulate the business objectives for this role and the absolute must-haves and nice-to-haves for a candidate to meet those objectives (such as multi-unit retail experience or understanding of a specific consumer demographic).

Anchor the search to those must-haves and use them as categorical filters to eliminate candidates who may be impressive but inappropriate for the position in question. These filters are crucial to maintaining a laser focus on the right executives during a broad search.

Communicate what will add value within the organization and what's essential to learn about your business line or channel. A demonstrated desire to learn is a must-have for any out-of-industry candidate in consideration.
Of course, these practices are additive to any recruitment efforts, but they're vital in cross-industry assignments.
Candidate engagement: attracting and evaluating outside talent
Engaging out-of-industry talent often requires additional effort by all parties involved. Candidates must be taken on a journey to engagement that educates them on the opportunity and addresses any reservations they may have about shifting sectors, such as concerns about the industry itself or the need to rebuild credibility in a new field.
An executive search partner can be especially helpful during this phase, as they can clarify 'what good looks like' in new talent communities and leverage relationships to access the right candidates quickly. The hiring company also plays a critical role in providing a compelling narrative that helps candidates understand the opportunity and build a connection with the business.
To help maximize candidate engagement:
Provide information on company initiatives and recent successes such as growth trajectory, positive comp sales and channel investments. Transparency about the organization's current position as well as its future aspirations is essential.

Offer clarity around the company culture and how an out-of-industry executive can enhance it and drive success. Materials that demonstrate company values and purpose are additive to fostering engagement. Even candidates that don't know as much about the industry can connect to the right story about a company's brand, leadership, mission and trajectory.

Emphasize both immediate and longer-term opportunities presented by the role, highlighting its importance within the organization and stakeholders' commitment to ensuring the executive's success. When possible, provide examples of executives who have elevated within the organization to alleviate concerns about mobility or job security.
Hiring and onboarding: positioning executives for positive impact
Some exploratory executive searches may ultimately reinforce the need to hire industry-specific talent. In such cases, onboarding can be 'business as usual,' potentially incorporating insights gained during the search regarding priorities and objectives for the role.
Out-of-industry hires have unique needs when it comes to onboarding, integration into the company, and establishing a foundation for success. These executives should be given additional time and support to learn about the business's history and their role before being encouraged to start making changes.
To ensure a smooth transition:
Develop a structured onboarding program that facilitates learning about the industry, company processes, key stakeholders and any technical knowledge. It's especially important to involve the customer in this process, establishing a strong connection between the executive and the end user. Pairing the new hire with an experienced mentor can further accelerate understanding and appreciation of nuance.

Connect the executive with leaders from diverse functional areas and perspectives. This helps them build relationships beyond their immediate team and gain a more holistic understanding of the organization and its culture. Encourage cross-functional collaboration and networking opportunities to deepen their knowledge of various departments and stakeholders.

Set clear expectations for success, focusing on both short-term goals and long-term objectives. Is an agile, fail-fast approach desired, or should the immediate focus be on achieving small, calculated wins to build fellowship and trust? Regular, constructive feedback should be provided to ensure a smooth integration and allow for real-time adjustments when necessary.
TAKEAWAY
Cross-industry searches are not appropriate for all corporate functions, as some roles require specialized skills, relationships and foundational expertise that can only be developed over many years in an industry. For those search needs, it's better to dive deep within a specific talent community to find the best candidates.
For broader business roles, cross-industry searches offer many advantages, including accelerating innovation and enhancing a company's ability to adapt to new market dynamics. To maximize value, the key is to learn throughout the executive search experience itself while maintaining a laser focus on the desired outcome.
View Insights