The Next Chapter: Executive Recruitment in China
May 15, 2022 – by Brian Busse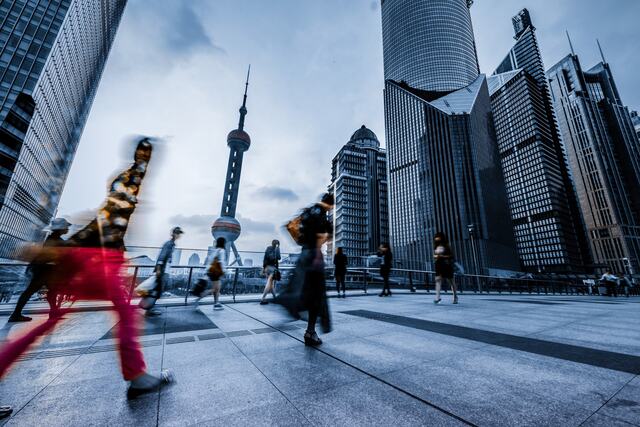 In any nascent talent market, the gap between supply and demand is always widest at the top.
Look no further than the digital transformation of the last 20 years: the dot com boom of the early 2000s birthed a new generation of exceptionally smart retail talent, but it took nearly two decades for those with digitally-native skills and those with tenured business leadership experience to become one in the same.
A similar scenario is unfolding in China, where demand for accomplished consumer retail executives far outpaces supply.
Much has been done to increase the population of local business professionals over the last two decades. Despite setbacks, the country has emerged as a significant economic and employment powerhouse, investing in education as multinational corporations (MNCs) move in and domestic companies continue to scale.
Even as the talent pool has grown, experienced local talent has continued to trail demand – especially among the senior executive ranks. This imbalance has been exacerbated over the last two years by border closures, the repatriation of retail sales back into China, and the ongoing shift away from Hong Kong as the region's business epicenter. Many global retailers believe China has become too big and complex to manage from afar, and they've set up operations in mainland cities. With competition further concentrated by the rapid growth of Chinese companies, the race to recruit experienced leadership talent in the region is at an all-time high.
In this context, companies with growth plans for China must adopt a two-pronged approach to executive recruitment. The challenge is to calibrate expectations and strategies in the near-term while working to proactively develop and track talent for the future.
SHORT TERM: ALIGN SEARCH STRATEGY WITH TALENT POOLS
Companies seeking to hire senior management executives in the next one to three years need to prioritize desired characteristics to ensure they are aligned with the current talent market.
The reality is that on-the-ground, local leaders who speak the language(s) and also possess a rich resume of retail leadership experience are in short supply. This leaves three options when conducting an executive search:
1. Local talent: Pursue aggressively if on-the-ground immersion is the top priority, understanding the relative scarcity of this group. Qualified executives are aware that they are in high demand. Be prepared to incentivize with more than just compensation, as these candidates can be the most difficult to attract and retain. Some MNCs have had success creating new management roles that relocate global or broader regional responsibility into China, offering opportunities to break the 'Asia talent ceiling' and increase Western exposure.
2. Expatriate talent with strong local ties: Look outside of China to unlock additional candidates with relevant expertise. These executives are sitting in other Asian and Western expat hubs, currently 'locked out' due to COVID border closures and willing or eager to return when international travel reopens. While these candidates bring a coveted blend of Chinese and Western experience, they will likely need time to ramp back up in China's dynamic and complex retail environment. Assess rigorously for fit, as some executives have trouble re-acclimating after time away.
3. Global general manager talent: Where seasoned or specialized business experience is the top priority, some MNCs have found success moving accomplished global executives from Western HQs into China-specific or regional jobs. These executives index high on adaptability, international strategy and retail experience but may know less of the language and customs. Importing global business leaders is expensive and appropriate only for true President, CEO and regional GM roles where there is considerable on-the-ground support.
A successful search in China must begin with a clear understanding of the top priorities for the role, as well as the employer's willingness to do what it takes to get the best talent. The alternative is to consider what is today a limited talent pool populated by the 'usual suspects' and is unlikely to yield desired results.
LONG TERM: TRACK AND DEVELOP NEXT-GENERATION LEADERS
Even as local management and executive talent continues to mature, the projected growth of China's economic opportunity will continue to drive demand. Add rising costs for imported expatriate talent, and multinational firms need to be thinking about their long-term local executive talent strategy almost as urgently as their short-term needs.
A truly competitive approach to executive talent management in China includes building a strong pipeline of potential leaders and actively tracking that pipeline through time. Consider:
Grow your own:
Essential in any competitive talent environment, recruitment efforts must be bolstered by programs to foster upward mobility for mainland Chinese. Consider creating fast-track opportunities for executive development, such as giving up-and-coming leaders relocation assignments that give exposure to HQ and the global context. Consider promoting a Chief China Officer or Chief Chinese Business officer, like Moncler recently did. Investing in talent development adds further benefit by helping to increase retention, another challenge in this highly competitive market.
Talent mapping:
Begin to identify competitive talent now, and create systems to keep track of up-and-coming leaders as they mature. This is easier said than done; LinkedIn recently 'sunset' the localized version of its platform in China due to the 'significantly more challenging operating environment and greater compliance requirements.' Consider investing in internal recruitment teams or an agency partner to help identify future candidate pools.
THE TAKEAWAY
The Economist opened its first 2021 issue with the headline 'Why Retailers Everywhere Should Look to China.' It went on to proclaim China as the undisputed frontier in the future of eCommerce, a title that it quickly earned while inching closer to overtaking the U.S. as the world's biggest overall retail market.
Despite some well-documented recent hiccups, China remains an economic powerhouse with an important future for global brands. As MNCs rush to establish a greater presence in this enormous and complex market, fierce competition for retail leaders is likely to persist even as its up-and-coming leadership talent matures. Companies operating in China need to take action now to address short- and long-term executive talent acquisition challenges that will only grow with the country's increased dominance on the world stage.
View Insights