Shoptalk: Things I'm Still Thinking About
Apr 07, 2022 – by Lindsay Stevens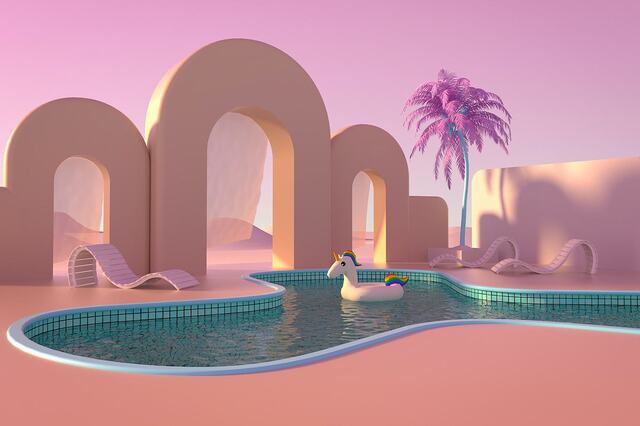 Shoptalk 2022 billed itself as 'retail's big reunion,' and it delivered. Masks were off and the vibe was jubilant. People were high on the energy that only in-person interactions can generate. Speakers were optimistic and visionary. Topics were expansive, covering everything from real estate in the metaverse to brick-and-mortar payment innovation.
As an extrovert and an executive recruiter, I loved connecting IRL with people I hadn't seen in years. But I think the most exciting part was the level of thinking that was evident across keynotes, panels and hallway discussions. Our industry is firing on all cylinders right now. Here are a few main takeaways I'm still thinking about:
Sustainability is no longer an initiative; it's a whole-business transformation. Retailers are taking a 360 view across the business and thinking about ways to reduce carbon footprint in terms of operational efficiency, supply chain innovation and minimizing transportation, rethinking sourcing and packaging – all of it. They're investing heavily in the talent and technology to drive this change.

You can throw money in the metaverse and see if it sticks. The 'metaverse' is a wild, wooly frontier with a lot of potential and just as many unknowns. It's on everyone's agenda, and retailers are still working to discern between fads and the future. Only a handful of fashion and retail executives really consider themselves an expert on this topic; most of the leadership is still coming out of the tech sector. A convergence of the two is likely to accelerate over the next year.

Retailers are still leading with brand and following up with product. This is a pre-pandemic trend that has stayed the course. Brands in 2022 are super focused on community, micro-influencers and consumer-driven content, and they've adopted a mindset of 'following up' with good product. They're also going back to their roots in terms of prioritizing brand awareness campaigns versus 1:1 customer acquisition initiatives following recent privacy changes. From a recruiting perspective, brand marketing executives will continue to be the belles of the ball.

Gen Z doesn't differentiate between digital and IRL when it comes to 'what's real.' In fact, interactions that DON'T have a digital component are considered 'less real.' The digital piece completes the experience (think: NFTs). I'm not going to try to explain that further other than to say it has major implications for the future of digital and the consumer mindset.

The biggest takeaway: we are on the precipice of a very exciting time in retail leadership. Gone are the days of fumbling around in the dark. The executives who led conversations at this year's event grew up during the digital transformation. Not only are they fluent in all the languages – digital, retail, operations, merchandising, markgg – they're battle tested and clearer than ever following two full years of pivoting and surviving under sustained crisis leadership. A new generation of smart, well-rounded retail executives is ready to take the reins. Exciting things are ahead.
View Insights