Retail's New Normal
Sep 29, 2020 – by Kirk Palmer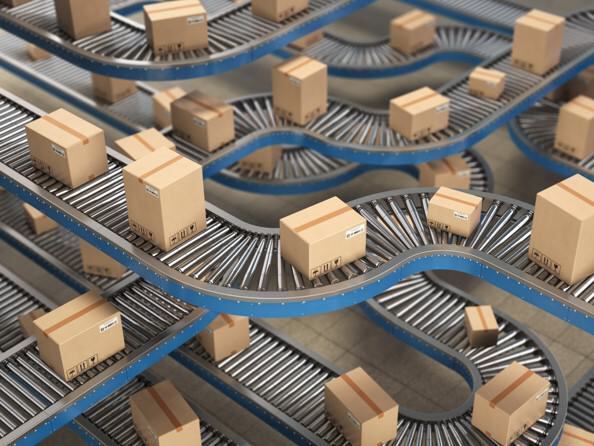 Today marks the 200th day since lockdown began in the United States. As we move into the 4th quarter of this landmark year, we thought we'd take a moment, as we did last quarter, to pause and distill some major themes we've seen from Q3. These trends have been compiled with data from our Daily News Brief, which you can subscribe to here. They include:
Same-day everything
The next content gold rush
Brick-and-mortar subscription mania
Sudden ubiquity of BNPL
The rise of dark stores
Everyone exiting bankruptcy
Same-day everything
Q2 brought the proliferation of BOPUS. In Q3, customers wanted in-store purchases delivered to their homes. With eCommerce mired by shipping delays and surge pricing, retailers increasingly turned to food delivery companies to offer on-demand convenience and meet customers wherever they are. New retail partnerships offering same-day delivery:
The next content gold rush
With gyms slow to reopen, retailers raced to grab market-and-mind share in the form of at-home fitness alternatives. The whitespace didn't last long. A digital fitness gold rush kicked off in the beginning of July and accelerated throughout the quarter in the form of various content subscriptions. During Q3, in chronological order:
Lululemon introduced Mirror from Lululemon
Peloton expanded with Bike / Bike+ and Tread / Tread+
Amazon launched its Halo wearable fitness device
Apple rolled out its new Fitness+ content subscription
Everlast announced its forthcoming virtual fitness streaming service
Emerging at-home fitness startups raised significant capital including Zwift ($50 million), Tonal $110 million), and Tempo ($60 million).
Brick-and-mortar subscription mania
In an unpredictable world, traditional retailers jumped on the DTC subscription bandwagon in pursuit of predictable, reoccurring revenue. While not entirely new, what was notable about this boost in loyalty-driven programming was that it came from every corner of brick-and-mortar-driven retail, including:
Muji's home furniture rental, Paper Source's Kid's Club project box, Lush's user-curated Lush Kitchen box, Yankee Candle's monthly scent box, Pret-A-Manger's Your Pret Barista in-store coffee subscription, Levi's rental-only capsule collection with Ganni, and Walmart's Walmart+, the retail giant's long-awaited answer to Amazon Prime.
Sudden ubiquity of BNPL
Retailers went all-in on 'buy now, pay later' (BNPL) fintech platforms to further accelerate eCommerce shopping during Q3. Though already popular with DTC brands, the landscape grew considerably as economic uncertainty and a desire to court younger consumers drove established retailers and payment providers to embrace alternative financing. Considerable investment activity followed, with key milestones including:
PayPal introduced Pay in 4 installment option, Shopify said it's launching a BNPL option called Shop Pay powered by Affirm; Mastercard announced a partnership with TSYS to create BNPL offerings for credit card issuers, and Klarna achieved unicorn status with a $10 bil valuation, reporting 550% US customer growth in the first half of 2020.
Meanwhile, significant fundraising occurred in the quarter as competition increased in an increasingly crowded space: Klarna ($650 million), [Affirm ($500 million), Afterpay ($136 million AUD) and Sezzle ($55 million).
The rise of dark stores
With eCommerce sales surging and increased focus on winning 'on the couch' vs. 'at the shelf,' retailers began building or converting store space into online-only fulfillment centers dubbed dark stores. These establishments offer a smaller footprint than a traditional warehouse, with operations streamlined to support fulfillment of online orders for pickup or delivery.
Whole Foods opened its first purpose-built dark store, Best Buy began converting a quarter of its stores to online fulfillment hubs, Amazon explored a deal with Simon Properties to convert empty JCPenney and Sears locations into fulfillment centers.
Everyone exiting bankruptcy
The majority of major retailers that filed for Ch. 11 in the first half of 2020 – and survived – emerged in Q3.
View Insights