Lessons from the Initial Stage of the COVID-19 Crisis
May 05, 2020 – by Kirk Palmer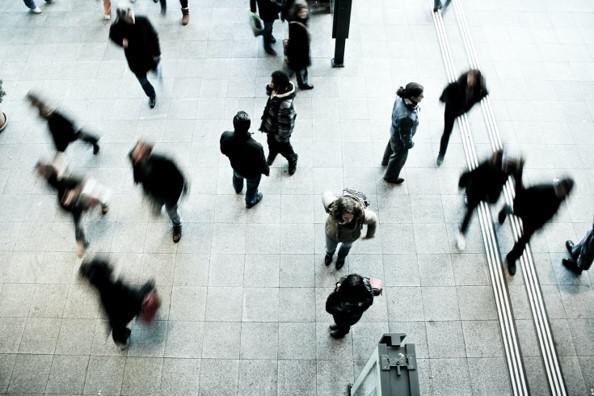 Our firm has sought to help our clients and friends in this crisis by leveraging our ability to connect senior retail executives with each other so they can share the best ideas and practices to navigate through never-before-seen events.
While there are still many unknowns, there are a few things we've learned so far that you may find helpful as you navigate into what we hope is a soon-to-arrive recovery phase. Learnings so far:
We are capable of moving faster than we ever imagined.
This crisis forced many of us to move at lightspeed, reframe our decision trees and increase our tolerance for risk. One retailer cited a multi-month plan to launch BOPIS that was executed in 18 days. A wholesaler cited a multi-month plan to launch eCommerce that was executed in 4 weeks.
All agreed that, while nothing in our lifetime prepared us to lay off or furlough thousands of employees in a day or to transition an entire workforce to WFH overnight, we did it. The often-glacial pace of change in retail is unlikely to return.
Face time might not be as critical as we thought.
So far, the great work-from-home experiment is working. Most leaders expressed satisfaction and even delight at the ways in which their teams seemed to be more productive and connected without the daily commute.
One CEO hired a c-level executive during this period that they had never met in person, and two others were in the process of virtually onboarding new talent. While some expressed longer-term concerns around company culture, retention and recruiting, almost no one was in a hurry to recall their full staff to the office in the next 30 or 60 days. It will be interesting to see how the remote work sentiment evolves in the months ahead.
We need to rethink our real estate.
In addition to right-sizing stores, many executives expressed a desire to reduce their corporate office footprint as they anticipate ongoing safety concerns.
There is optimism around their ability to do so as we anticipate increased tenant leverage as landlords grapple with the new reality. One leading apparel retailer cited a plan to move more than half of its corporate staff to permanently work from home. Others wondered about relocating headquarters out of cities that relied on public transportation. Across the industry, real estate divestitures are imminent and corporate offices are likely to become smaller with fewer people.
We can hope for the best, but we need to plan for the worst.
Early attempts at planning and forecasting taught many that there is a 'worst-case scenario that is worse than the worst-case scenario.' Others gave up forecasting entirely, skipping guidance on Q1 earnings calls.
The focus will continue to be on preserving cash on hand and reducing expenses, particularly in areas where safety is also a concern as fear of a 'second surge' looms. Most cited a bare-minimum approach to travel, entertainment, in-office catering and other such expenses for the foreseeable future.
This is a once-in-a-lifetime opportunity to think differently.
With 2020 outcomes impossible to predict, many CEOs are viewing this as an opportunity to make radical changes and gain market share as weaker competitors fall. Many are reexamining every aspect of their business including stores, sales channels, technology, inventory, org structure and the leadership qualities of the executives they will need to thrive in the 'next normal.'
As bankruptcies and store closures wash over retail in the months ahead, the businesses that will reemerge will be stronger, leaner, more creative and more digital.
View Insights