Digital CEOs Rising: Hiring the Modern Retail CEO
Feb 01, 2021 – by Lindsay Stevens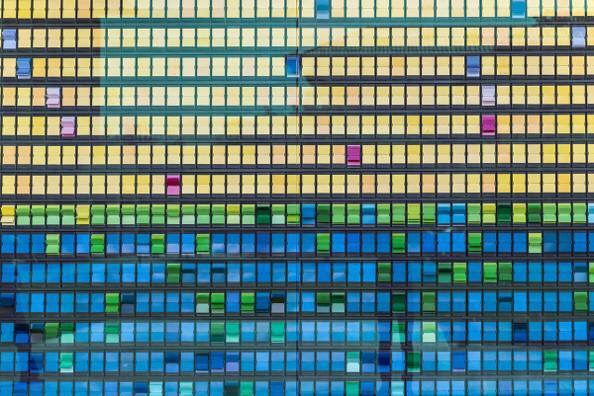 The constant state of evolution in retail and fashion can make it easy to forget that digital commerce has actually been around for decades. Incredibly, Amazon went public in 1997.
Now, more than 20 years later, a new generation of retail CEOs is coming of age. Having started their careers in a world where eCommerce always existed, these executives possess different skills, mindsets and professional pedigrees than their predecessors. This divergent leadership profile may help to explain the exponential gap between failed legacy brands and the many disruptors – new and old – who are thriving in the ongoing retail revolution.
We're starting to see new movement in the market as companies seek to acquire the 'secret sauce' of next-gen CEOs groomed in best-in-class digital environments. But to identify the right rising stars, companies must first understand how retail's revolution has reshaped the role of the CEO, and with it, the requirements for success.
Here are five emerging characteristics that brands, retailers, boards and private equity firms increasingly seek when hiring next-gen CEO talent:
1. Digital Fluency
Hiring a CEO with a clear view of technology's impact on retail is essential to seeing around the corners and remaining relevant. In this continuously evolving space, CEOs need to be digitally fluent to understand the broader business context.
That's not to say they need to have a technical background. Rather, modern brands increasingly seek CEOs with immersive experience growing digital business in an omnichannel context. They want leaders who understand how to pull all of the pieces together: supply chain, marketing, customer engagement, product development, in-store experiences and unified engagement platforms – all within a digitally disrupted landscape.
2. Focus on Customer Experience
Consumers now enjoy limitless ways to discover and purchase products at the lowest available price. This commoditization diminishes the opportunity for brands to compete on product quality alone. Instead, customer experience (CX) is emerging as the new competitive battlefield with 81% of companies expecting to differentiate themselves primarily or entirely on CX by 2019 (Gartner).
Companies, therefore, need CEOs who understand how critical customer engagement is to Amazon-proofing their businesses. They increasingly seek leaders who can listen and interpret customer data and translate it into experiences, services, and pricing models that deliver new value to shoppers beyond the point of sale. Companies seeking these executives often look for a track record of intelligent innovation evidenced by sustained customer advocacy and loyalty.
3. Inclusive Mindset
A demographic shift to a more diverse and inclusive society is currently underway. Evidence of its impact can be seen across the industry – from Nike's recent appointment of its first chief diversity and inclusion officer, to Ulta's diversity-focused brand refresh, to Gucci's inclusive culture shift and partnership with Parks. Employees and customers alike are responding positively to increased representation and personalization, and brands are taking note.
Yet the retail industry has been slow to adapt, lagging behind all other sectors in a recent Accenture I&D benchmarking study. Next-gen CEOs understand the impact of diversity and inclusion on the bottom line and embrace the current of democratization in fashion and retail.
4. Entrepreneurial + Corporate Experience
As brands race towards – and brace for – the next wave of innovation in retail, modern CEOs have to be hyper-vigilant about disruption. To successfully navigate this environment of constant change, companies increasingly seek new-gen CEOs with a blended background. They want well-rounded executives that possess both entrepreneurial experience with the ability to act quickly and corporate experience with a focused and methodical approach. They seek leaders who are willing to take calculated risks.
New-gen CEOs with this pedigree are attractive to startups and mature brands alike because they bring the best of both worlds.
5. Non-Traditional Tenure
As the skills required for success as a CEO change, so does the path to the top. Traditionally, retail CEOs possessed years of merchant and store experience. But as complex omnichannel models become the norm, a growing number of marketing and digital executives have begun to rise into CEO roles.
Additionally, the path to CEO is becoming shorter as the boomer generation retires and companies grapple with succession planning. Brands are increasingly willing to forgo decades of leadership experience in exchange for the future-think of professionals that have grown up in a digital, mobile, omnichannel world.
Some Things Stay the Same
While there are many new priorities for CEOs, many core skills will likely stand the test of time. The new generation must be able to inspire, communicate and make decisions that drive the business forward. As companies consider their next generation of CEO leadership, they should not only look for candidates with the skills to navigate the current pace of change, but the vision to invent the future.
View Insights