4 Ways Traditional Retailers Can Find Top Talent Beyond Warby Parker
Sep 07, 2018 – by Lindsay Stevens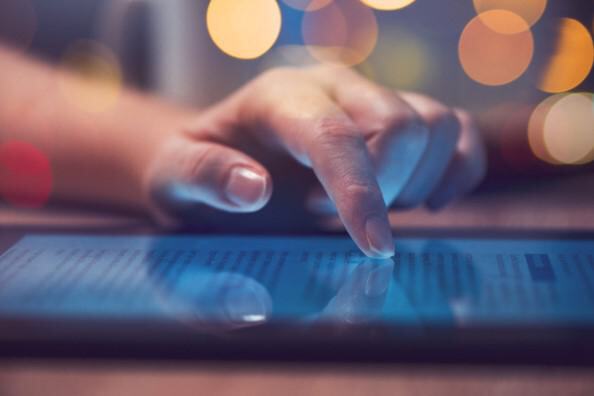 As hip, online retailers like Warby Parker, Casper, and Everlane gain market share, traditional retailers are mining their digital talent in the hopes of finding the secret sauce that will drive traffic and increase conversion to their online stores.
The steady pace of consumer migration to online retail isn't helping. E-commerce sales increased 15.6% year-over-year in 2016 and 14.8% in the first quarter of 2017, according to the U.S. Commerce Department. The NRF predicts that "online is going to be the major driver of growth for retail moving forward."
However, not only are these digital professionals in high-demand, and inundated with recruiter calls from like-minded traditional retailers and brands, they are shirking these opportunities in favor of positions at the new disruptors of the moment, and it's likely contributing to a talent gap. According to a recent Deloitte report, well-established retailers are 21 percent more likely to report a talent shortage compared to Internet-age retailers.
I recently called on a close friend and head of human resources at a large, global apparel retailer to see if she had suggestions for a digital marketing search I'm working on – she kindly replied that after two years of searching for the same role within their organization, they 'gave up.' The well-rounded, right-brained, left-brained, creative yet analytical, strategic yet tactical digital leaders of the world are few and far between, which should sound an alarm for retailers.
Here are 4 tips traditional retailers should consider when hiring to bring true innovation and growth through their online sales channel.
Look beyond the hip company or brand of the moment While many retailers think the best hires comes from places like Google, Warby Parker and other internet/e-commerce success stories, they may bring a different set of skills that don't apply to a traditional retail business, not to mention a distinct cultural difference. To hire successfully, companies need to consider the life stage of the business, and the candidate's ability to flex and adapt for varied product categories and target audiences. In fact, talent that has grown a digital business at a mature brand in many cases, may be the best hire as growing a stagnant or shrinking business is more of a challenge.

The Silver Bullet Hire Doesn't Exist. A single hire does not an innovative company make. More and more we are finding that both online and traditional retailers think that the answer to e-commerce growth is to hire a digital marketer yet they aren't necessarily considering the larger ecosystem of the business. We represented a hip brand whose PE firm was pressuring them to find a new head of digital marketing, ideally from Warby Parker, who could handle acquisitions, operations and broad-scope end-to-end marketing in hopes that this would be the key to driving growth. While it's a big factor, the company realized that they were not considering all aspects of the business and, after multiple conversations, ended up hiring someone from a traditional brand who brought a completely different set of skills than they'd originally set out to find.

Long-Term Success Could Come from Within. Right now, companies are looking externally for senior talent because nobody internally has the right mix of experience and big picture view to take on an executive-level position. Retailers of today have created a structure that is very siloed. Combine this with the fact that most senior marketing people didn't grow up in the digital space and therein lies a big gap. Customers have more ways to experience a brand than they have before and senior leadership must be trained to reach across the silos and think holistically to orchestrate programs that builds an entire brand and drives business. A management trainee program that rotates talent, similar to the one Macy's and other department stores once offered, would provide engagement with every facet of the business and shape a big-picture perspective of the retail company and its place in the industry, as well as deepen the bench of internal talent.

Mobility Is a Big Asset. The best candidates we've found are the ones that have done a little of everything. Rather than focusing on a title, or a hot retailer or brand, companies should be looking for a senior hire that can bring an eclectic mix of skills and experience such as those gathered at a big traditional retailer, a rapidly-growing startup, more than one industry whether it be beauty, CPG or fashion, set across several roles such as digital marketing, sales, public relations or consulting. The more diverse the set of skills, the more likely they'll be able to bring a wide base of knowledge and experience to execute a successful strategy and vision for driving growth.
The world of digital marketing and E-commerce is dynamic and exciting with multiple avenues for touching consumers – the field draws really creative and passionate people. As E-commerce continues to fuel the speed of innovation, it will be increasingly important for all retailers to keep pace and adapt marketing roles to present a cohesive voice to the industry. Attracting, retaining and growing talent backed by diverse skills, experiences and know-how will ensure the industry is grooming the right senior marketing leaders, equipped for the future of the business and the industry.
View Insights